Tunitalent is a website design, digital marketing, and social media agency in one super-creative blender.
Our talented team is made of website designers, graphic artists, content writers, programmers, and digital marketing experts all dedicated to make your brand successful.
We hold ourselves to the highest standards of creative and technical excellence. Every client, regardless of the size of their project, can expect nothing but professionalism from Tunitalent's experienced, dedicated, and marketing savvy staff.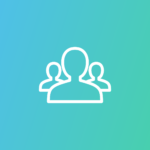 At Tunitalent our passion is to provide innovative, highly functional, visually appealing, and feature-rich website designs as well as digital marketing plans that drive your business growth.
We pour every ounce of creativity, tech wizardry, and passion into each project as we pride ourselves to be a customer-focused, and a quality-driven company that can support all of your web, design, and marketing needs.
We proudly work with local and global brands improving their products & services image and their Customer Satisfaction & Retention while increasing their Efficiency, Productivity, & Innovation and their Sales & Lead Generation.
Our core values are the driving and defining characteristics that make-up Tunitalent's DNA. We work hard to embody each of them daily! We wrestled long and hard with putting into words the core values that brought us together and define the kind of organization Tunitalent aspires to be to finally settle with 3 main values that exist in Tunitalent's core essence and small details.
Passion
Passion is contagious. It's what makes people take up causes, start movements, and change the world. Passion is the fuel that drives Tunitalent and its employees forward. We value passion, determination, and perseverance. It's difficult to be passionate without feeling the burning need to pursue something bigger and better.
Fun
At Tunitalent, we believe in having Fun through Work. Work can be fun, fulfilling, and exciting and that fun translates to a friendly work environment where people like to be. When we enjoy our jobs, our customers enjoy Tunitalent's experience. Fulfilling our mission and vision requires an intense focus, so we believe it is important to not take ourselves too seriously and try to have some fun while doing it.
Hard Work
We believe in the dignity of hard work and the results that it produces. Through hard work, anything is possible for those who do more than expected, those who make the extra effort and never give up. Working hard means more than simply giving additional effort; it represents attitude and desire, a willingness to roll up your sleeves and solve problems, and a need to get the job done right.